Welcome to Hebrew Champions, an innovative after-school educational program, in Cote-Saint-Luc. 
Hebrew Champions prides itself on an outstanding Judaic and Hebrew language program, a fun and rich understanding in our holidays and culture, Hebrew letters, reading Hebrew, a dynamic staff and stimulated students. 
At Hebrew Champions, we recognize that each child is a unique individual with different learning styles and abilities.
Each lesson is multi-sensory and hands on. The lessons incorporate different ways of learning so that each individual child is reached and is able to benefit. The students truly experience that which they are being taught.
Drama, song, interactive workbooks, art and Aleph Champ bring Hebrew Champions' lessons to life. Our innovative learning style encourages children to be active learners. 
Our program welcomes students regardless of religious background or affiliation. 
Our students learn, understand and experience Jewish life to the fullest!
At Hebrew Champions, we are committed to meeting new realities with new solutions.
We offer 2 options; social distanced in-person classes & virtual classes on zoom.
Classes for the month of September (due to the Holidays) are held on Sundays: In-person 10am - 11:30am and on zoom 11:00am - 12:00pm
In-person Classes for the rest of the year are held on Mondays: 3:00 pm - 4:30 pm
Virtual Classes for the rest of the year are held on Wednesdays: 3:45pm - 4:45pm with an additional private 20 minute slot on a chosen day and time.

***Read more about the Bar & Bat Mitzvah clubs.
Every Sunday morning 10:30am - 12:00pm. 
Bar Mitzvah Club - Boys Grades 6 & 7
Bat Mitzvah Club - Girls Grades 6 & 7
Hebrew Champions is a project of Beth Chabad CSL, conveniently located at 6501 Kildare Road.
REGISTRATION FOR THE YEAR 2021/2022 IS NOW CLOSED!
REGISTRATION for the Winter Semester is open.
Fall Semester: September 5th - December 20 2021
Winter Semester: January 3 - April 11 2022
Spring Semester: April 25 - June 13 2022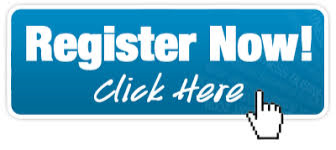 Contact Us 
Email [email protected]
or call Chaya at 514-485-7221 #114